Rev. Jonathan Kell
The Rev. Jonathan M. Kell is a native of Harrisburg, Pennsylvania. He served as an assisting priest at Holy Trinity Reformed Episcopal Church in Fairfax, Virginia, and St. Mark's Reformed Episcopal Church in Jenkintown, Pennsylvania.
He was then called as the rector of St. Stephen's Anglican Church in Flowood, Mississippi where he served until August of 2020 when he was installed as the rector of the Church of Our Saviour.
He holds a B.S. in Bible from Cairn University and a M.Div. from the Reformed Episcopal Seminary. Fr. Jonathan and his wife, Annie, have four children Lily, George, Samuel, Charles, and Marie.
Steve Mouton
Sr. Warden
Steve grew up in Missouri as the son of an evangelical pastor and in 2007 joined Truro Anglican in Fairfax out of a growing appreciation for the liturgy and the foundational Church traditions.
He currently works in the defense industry and has 35 years of US Government experience in Washington and abroad. He and his wife Sarah have five grown children; they live in Ashburn and joined Church of Our Saviour to serve God more fully in their local community.
Susan Herbert
Jr. Warden
Susan has worshiped at Church of Our Savior since 2019. She and her husband had moved to the area and heard about the church from a friend. They enjoy the liturgy and being introduced to the Book of Common Prayer. Susan enjoys gardening, cooking and reading.
Sean Reeves
Treasurer
Sean was born and raised in Southern California, he and his family relocated to Leesburg in 2018. They joined Church of Our Saviour in 2020 and are blessed to have found this parish and the REC.
He currently works in the defense industry and has 25+ years of experience working in the industry with a primary focus on Financial Management. He, and his wife Rachel home-school their 3 girls (Kensington, Frankie, and Polly) while living on their small farm.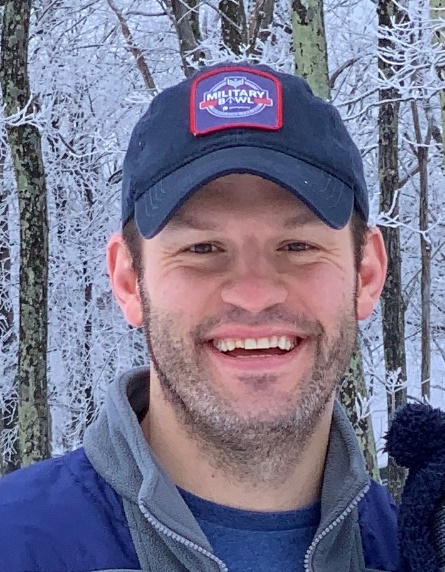 Jack Curtis
Register
Jack is a Northern Virginia native who works in the government contracting space. He is also an Army veteran, currently serving in the reserves. Jack joined Church of Our Saviour in 2020 because of its faithful devotion to the Anglican tradition. He resides in Leesburg with his wife Ashley, son Ben and daughter Maddie.
Stephen Price
Stephen Price has been a member of Our Saviour since 1995, serving 2 terms on the vestry: 2011-14 and 2015-2018. He also served as Treasurer 2012-2015 and was Senior Warden 2015- 2018. He was a Sunday School teacher 1996-2020. Price is married to the former Dianna Johnson, and they live in Philomont. He is a partner in the Leesburg office of McCandlish & Lillard, a N.Va. law firm Previously, he served to Captain in the Army. Price was educated at Virginia Military Institute (B.A. in history), University of Virginia (J.D.) and University of Cambridge (LL.M.).
Mary Jo Rigby
Mary Jo is originally from Mobile, Alabama and has lived in Virginia for over 30 years. She has a background in contracts administration/negotiation having worked for both the U.S. Government and the private sector for over 20 years.
Mary Jo joined Church of Our Saviour in 2006 primarily due to the true teachings of the liturgy as contained in the 1928 Book of Common Prayer. She has previously served on the Hospitality Committee as well as the Vestry having held the office of Register.
She and her husband, Charlie live in Haymarket and have 4 grown children, 7 grandchildren, and 3 great grandchildren.
Kelly Smith-Moore
Kelly grew up in Western Pennsylvania, and has served in various church musician roles in the United Methodist church as well as the Episcopal church, where she was introduced to the Book of Common Prayer and the beauty of the liturgy. She was received as a member of the Church of Our Saviour in 2021. Kelly is a mostly retired medical technologist, and enjoys horseback riding, taking Irish language classes, and volunteering for Loudoun Therapeutic Riding. She and her husband Jerry reside in Ashburn Village.